Biography
From Wikipedia, the free encyclopedia. Ken Watanabe (born October 21, 1959) is a Japanese stage, film, and television actor. To English-speaking audiences he is known for playing tragic hero characters, such as General Tadamichi Kuribayashi in Letters from Iwo Jima and Lord Katsumoto Moritsugu in The Last Samurai, for which he was nominated for the Academy Award for Best Supporting Actor. Among other awards, he has won the Japan Academy Prize for Best Actor twice, in 2007 for Memories of Tomorrow and in 2010 for Shizumanu Taiyō. He is also known for his roles in director Christopher Nolan's Hollywood blockbusters Batman Begins and Inception. Description above from the Wikipedia article Ken Watanabe, licensed under CC-BY-SA, full list of contributors on Wikipedia.
Photo Gallery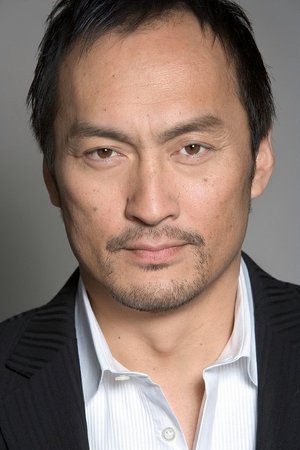 Filmography
Movie Name
Release Date

Driven by tragedy, billionaire Bruce Wayne dedicates his life to uncovering and defeating the corruption that plagues his home, Gotham City. Unable to work within the system, he instead creates a new identity, a symbol of fear for the criminal underworld - The Batman.

2005-06-15

Nathan Algren is an American hired to instruct the Japanese army in the ways of modern warfare, which finds him learning to respect the samurai and the honorable principles that rule them. Pressed to destroy the samurai's way of life in the name of modernization and open trade, Algren decides to become an ultimate warrior himself and to fight for their right to exist.

2003-12-05

The story of the battle of Iwo Jima between the United States and Imperial Japan during World War II, as told from the perspective of the Japanese who fought it.

2006-12-19

A sweeping romantic epic set in Japan in the years before World War II, a penniless Japanese child is torn from her family to work as a maid in a geisha house.

2005-12-06

A pair of truck drivers happen onto a decrepit roadside fast food stop selling ramen noodles. The widowed owner, Tampopo, begs them to help her turn her establishment into a paragon of the "art of noodle soup making".

1985-11-23

Darren Shan is a regular teenage kid. He and his friend Steve find out about a Freak Show coming to town and work hard at trying to find tickets. They do, and together they go to "Cirque du Freak" where they see many strange acts including a wolf-man and a bearded lady

2009-10-23

Cobb, a skilled thief who commits corporate espionage by infiltrating the subconscious of his targets is offered a chance to regain his old life as payment for a task considered to be impossible: "inception", the implantation of another person's idea into a target's subconscious.

2010-07-16

At the turn of the 20th Century amongst tension between China and Japan, a Japanese swindler in Shanghai plans to profit by selling weapons. He steals arms from the Japanese military and sells them to the rich Chinese.

2003-01-11

Three bank robbers, who declare themselves to be Space Travelers, take six persons as hostages when they are surrounded by the police. Among the hostages, there is a terrorist with a hidden bomb. In order to escape, the robbers ask the hostages to pretend to be part of the gang. Surprisingly, the hostages soon enjoy doing so. On that strange day, the bank becomes a tropical paradise...

2000-04-08

From the acclaimed team that brought you BBC's visual feast "Planet Earth," this feature length film incorporates some of the same footage from the series with all new scenes following three remarkable, yet sadly endangered, families of animal across the globe.

2007-04-22

Set in Hokkaido, Japan in the 1880s. Jubei Kamata (Ken Watanabe), who is on the side of the Edo shogunate government, kills many people. His name is infamous in Kyoto. When the battle at Goryoukaku is about to be finished, Jubei disappears. 10 years later, Jubei lives with his kid in relative peace. He is barely able to make a living. Protecting his dead wife's grave, Jubei has decided to never pick up a sword again, but due to poverty he has no choice but to pick the sword again. Jubei becomes a bounty hunter.

2013-09-13

After being stricken with Alzheimer's disease in the prime of his life, a successful young businessman slips slowly away from his loving family in director Yukihiko Tstusumi's poignant family drama. Saeki (Ken Watanabe) is about to launch what promises to be the most successful advertising campaign in his burgeoning career. In addition to his astonishingly fast ascent up the corporate ladder, Saeki's beautiful young daughter is about to be married, and he will soon become a youthful grandfather.

2006-05-13

A drama based on the 1985 plane crash that caused 520 deaths, the worst aviation event in Japanese history.

2009-10-23

"A School Behind Bars" centers around Asahi Junior High School, which is located within Nagano Matsumoto Boy's prison in Matsumoto City, Nagano Prefecture - the only public school in Japan that is located inside a prison. The school's students are all prisoners ranging in age from 20-70. The students are carefully selected after taking an entrance exam and being selected by the school's admission board.

2010-10-10

In 1868, after the fall of the Shogun-dominated Japan, the new government orders people from Awaji, near Kobe, to re-locate to the northern part of Hokkaido. These people once supported the now displaced Samurais of the older days. After two years, over 500 of them settled in their new land under the leadership of Hideaki, husband of Shino. However, as crops fail he is to go to Sapporo to learn new techniques of farming, leaving his wife and daughter for 5 years. All this time, the new community is constantly watched by the government which choose to again uproot them from their new homes.

2005-01-14

In May 2003, the Japan Aerospace Exploration Agency (or JAXA) launched an unmanned spacecraft of their own development to retrieve samples from an asteroid. Seven long years later, Hayabusa achieved its goal and was the first of any kind of craft launched from Earth to safely return samples of this kind to home base. The story was one of such great national pride for Japan, and in the wake of the tsunami and resulting tragedies in Japan it's strong nationalistic message became the subject of no less than three rival films. Yukihiko Tsutsumi's high-profile effort, simply titled Hayabusa (2011) starred the incomparable Toshiyuki Nishida. Most recently, Welcome Home, Hayabusa (2012) was released to Japanese audiences. Slipping in between those two was Hayabusa: The Long Voyage Home, concentrating on the people on the ground who helped return the probe safely.

2012-02-11

A Japanese film that tells the tale of the birth of VHS. It follows Kagatani Shizuo, an electronics employee who rallies his coworkers to save their jobs by increasing sales. They do this by developing the VHS standard. They battle with Sony and their standard and ultimately prevail.

2002-06-16

As humanity picks up the pieces, following the conclusion of "Transformers: Dark of the Moon," Autobots and Decepticons have all but vanished from the face of the planet. However, a group of powerful, ingenious businessman and scientists attempt to learn from past Transformer incursions and push the boundaries of technology beyond what they can control - all while an ancient, powerful Transformer menace sets Earth in his cross-hairs.

2014-06-27

Ford Brody, a Navy bomb expert, has just reunited with his family in San Francisco when he is forced to go to Japan to help his estranged father, Joe. Soon, both men are swept up in an escalating crisis when Godzilla, King of the Monsters, arises from the sea to combat malevolent adversaries that threaten the survival of humanity. The creatures leave colossal destruction in their wake, as they make their way toward their final battleground: San Francisco.

2014-05-16

Downed American fliers in WW II are vivisected by Japanese surgeons in medical experiments.

1987-07-22

A suicidal American befriends a Japanese man lost in a forest near Mt. Fuji and the two search for a way out.

2016-08-26
1992-01-05

In this drama at the end of World War II, the inhabitants of a small Japanese fishing village must come to terms with their nation's defeat and the sudden occupation of General MacArthur and his troops.

1985-05-17

Autobots and Decepticons are at war, with humans on the sidelines. Optimus Prime is gone. The key to saving our future lies buried in the secrets of the past, in the hidden history of Transformers on Earth.

2017-06-21

A blackmail arrives at Appi ski resort. "We demand 30,000,000 yen as consolation money for the destruction of the environment. If you do not respond to the demand, a time bomb set on the ski slope will be detonated." If the bomb goes off, it will not only hurt the skiers but trigger an avalanche and cause a major catastrophe. The general manager of the ski pistes, Kurata (Ken Watanabe) pleads for an immediate shutdown of the ski site and reporting to the police, but the president of the ski resort gives priority to business interests and decides to negotiate with the blackmailer. And a negotiation process for a despicable ransom case with a massive hostage of all the skiers at the resort begins.

2014-08-02

A man brutally murders a married couple and leaves the word "ikari" ("rage") written with their blood. The killer undergoes plastic surgery and flees. At three different locations in Japan, a male stranger appears. People suspect that the stranger might be the murderer.

2016-09-17

An American man returns to a corrupt, Japanese-occupied Shanghai four months before Pearl Harbor and discovers his friend has been killed. While he unravels the mysteries of the death, he falls in love and discovers a much larger secret that his own government is hiding.

2010-10-02

When corporate executives are blackmailed into public displays of nudity on the busy streets of Shinjuku, the big guns are called out to locate "Oboreru Sakana". The "big guns" are a misfit duo of ethically questionable characters who must infiltrate a gay nightclub and "fit in" while they search for clues. What ensues is both hilarious and action-packed. Oboreru Sakana is a rather ambitious and often hilarious contemporary crime thriller. Its narrative swings from the grisly to the humorous and pulls in as many pop culture elements as it can manage.

2001-02-03

Director Jun Ichikawa spins this affectionate portrait of the people who populate Shimokitazawa, a bohemian corner of Tokyo filled with small theater companies and smoky coffeehouses.

2000-07-07

The classic tale of duel on Ganryu Island between Kojiro and Musashi. After the Battle of Sekigahara, it had become clear that the "age of swords" was over and had become the "age of guns". In the 16th Year of Keityo (1611), the lord of Ogura Castle in Kyushu admitted Sasaki Kojiro's because of his great sword techniques. However, a group within the feudal clan which supported to use guns considered Kojiro an obstacle in their goals and has the well-known ronin, Miyamoto Musashi, fight him. Now because of political gain and greed, two honorable men are to fight to the death on Ganryu Island!

1992-02-09

A 19-year-old girl Hiroko Terasawa working in a matching agency promises her client Masakazu Sekine that she'll pose as his fiancée for a remarkable cash reward. Hiroko moves to Sekine's mansion and prepares to attend the family's meeting. However, this only turns out to be a prelude of a bloody fight over the family's legacy.

1985-06-15

The leader of a group of American commandos has 5 days to kidnap a VC General to prove his innocence after all his men are killed in an abortive raid.

1987-01-01

In a maelstrom of evil, can a new magistrate, samurai Mochizuki Koheita, with a reputation like an alley cat, bring order to the town of Horisoto, or is he, too a corrupt villain looking to gain wealth from the oppressed people? From the pen of famed samurai author Yamamoto Shugoro, this exciting tale turns the tables on the standard samurai story with a unique lead character previously portrayed in Ichikawa Kon's "Dora Heita."

1987-01-01

To compete in his friend Peter's martial arts tournament, Jack flies into Manila from Hong Kong and brings along a book of secret Jeet Kune Do techniques that was entrusted to him by the late martial arts legend Bruce Lee. During the competition, Jack witnesses Peter's defeat at the hands and feet of his academy's rival master, Miguel. Peter gets the book from Jack, just as Miguel learns about its existence. Miguel sends his best fighters to seize the book. Instead, they kidnap Jack and Peter's girlfriend Miriam and hold them ransom in exchange for the book. Now, working commando, Peter uses the secrets of the book to free his woman and best friend.

1980-08-22

In a world where people collect pocket-size monsters (Pokémon) to do battle, a boy comes across an intelligent monster who seeks to be a detective.

2019-05-10

In the future, an outbreak of canine flu leads the mayor of a Japanese city to banish all dogs to an island that's a garbage dump. The outcasts must soon embark on an epic journey when a 12-year-old boy arrives on the island to find his beloved pet.

2018-03-23

A famous opera singer is held hostage in South America by a guerrilla rebel group after performing at a Japanese businessman's lavish birthday party. Unexpected bonds are forged in the standoff that ensues.

2018-09-14

Ashes and Snow, a film by Gregory Colbert, uses both still and movie cameras to explore extraordinary interactions between humans and animals. The 60-minute feature is a poetic narrative rather than a documentary. It aims to lift the natural and artificial barriers between humans and other species, dissolving the distance that exists between them.

2005-03-05
2020-01-01

Taro's business failed and he got divorced. He also left his family's home. 5 years later, his oldest daughter Natsumi, second daughter Yuka and ex-wife Junko still live in the same house which Taro left. One day, Taro, who has been having difficulties paying his rent, visits his daughter Natsumi's office to ask for a loan. Natsumi is the bread winner for the family since he left., so she becomes angry at him. Later, Taro arrives at his former house unannounced and begins to live there.

2017-01-08

The multi-award winning and critically acclaimed Lincoln Center Theater's production of Rodgers and Hammerstein's The King And I comes to cinemas in this unmissable event recorded live from London's iconic Palladium.

2018-11-29

The new story follows the heroic efforts of the crypto-zoological agency Monarch as its members face off against a battery of god-sized monsters, including the mighty Godzilla, who collides with Mothra, Rodan, and his ultimate nemesis, the three-headed King Ghidorah. When these ancient super-species—thought to be mere myths—rise again, they all vie for supremacy, leaving humanity's very existence hanging in the balance.

2019-05-31

A young boy Michael is taken by his family on a round-the-world sailing trip. But when a storm strikes, Michael and his dog Stella are swept overboard and washed up on a remote island. They struggle to survive, but one day Michael wakes to find fresh fish and coconut milk by his cave. He discovers his mysterious benefactor is Kensuke, a former Japanese soldier, creator of a treetop kingdom and protector of the orangutans. Slowly, communicating through drawings rather than words, Michael and Kensuke form a friendship. But something threatens to destroy the fragile world Kensuke has created. A thrilling adventure story with a poignant message that will resonate with audiences across the world.