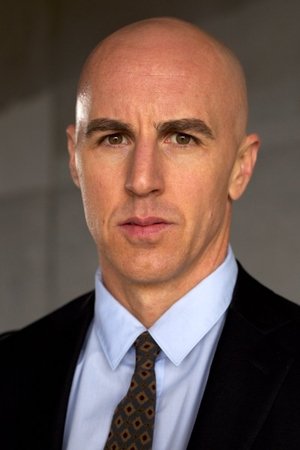 Photo Gallery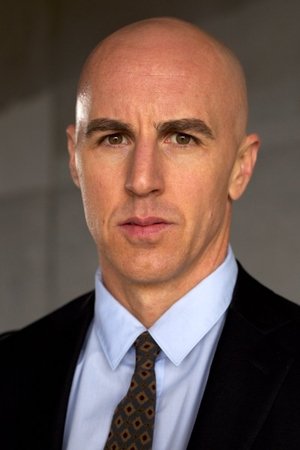 Filmography
Movie Name
Release Date

The fate of the galaxy rests in the hands of bitter rivals. One, James Kirk, is a delinquent, thrill-seeking Iowa farm boy. The other, Spock, a Vulcan, was raised in a logic-based society that rejects all emotion. As fiery instinct clashes with calm reason, their unlikely but powerful partnership is the only thing capable of leading their crew through unimaginable danger, boldly going where no one has gone before. The human adventure has begun again.

2009-05-07

Three best friends and dedicated roleplayers take to the woods to reenact a dungeons and dragons-like scenario as a live action role-playing game. Trouble arises when a prop spellbook purchased from the internet ends up being a genuine grimoire and they unwittingly conjure up a blood-lusting succubus from hell.

2014-01-21

A group of unsuspecting teens face a railroad reaper in his desert carnival.

2011-01-01

Godzilla… Predator… Robby the Robot… The Gill Man… These are some of the most iconic characters in cinema, but many people still don't know about the incredible actors who bring these creatures to life!

2012-11-28

After their father is called into work, two young boys, Walter and Danny, are left in the care of their teenage sister, Lisa, and told they must stay inside. Walter and Danny, who anticipate a boring day, are shocked when they begin playing Zathura, a space-themed board game, which they realize has mystical powers when their house is shot into space. With the help of an astronaut, the boys attempt to return home.

2005-11-11

A documentary crew follows an elite unit of soldiers in the wake of an alien invasion.

2015-01-30

A troubled young woman takes up residence in a gothic apartment building where she must confront a terrifying evil.

2017-02-10

An expert in paranormal Emily Strand takes her team on their last ghost hunt to explain the supernatural. She finds her team terrorized in one of Americas most haunted places. Escaping from the supernatural is their only chance to survive.

2015-01-01

When a beautiful bride-to-be is bitten by the legendary creature, Bigfoot, she becomes a brutal force of nature hellbent on breaking her engagement - and her fiancé.

2016-11-11

A feature documentary about the enduring appeal of the character King Kong, and how he has inspired so many of the great filmmakers and artists since 1933.

2016-10-01

A suspended boxer runs into all sorts of trouble while trying to go to Las Vegas for his comeback match.

2005-01-01

Against his father Odin's will, The Mighty Thor - a powerful but arrogant warrior god - recklessly reignites an ancient war. Thor is cast down to Earth and forced to live among humans as punishment. Once here, Thor learns what it takes to be a true hero when the most dangerous villain of his world sends the darkest forces of Asgard to invade Earth.

2011-05-06

Set in a near future where Earth has been turned into a planetary ghetto by an alien species (informally called the 'Boogeys'), our story follows Jack Dawkins, a former-cop-turned-pickpocket as he tracks down a missing child about to be sold to an alien overlord. The encounter will determine the fate of the child's life, and Dawkins' redemption from the failures of his past.

2017-07-16

​When a 20-something finds a cache of hidden files on his new laptop, he and his friends are unwittingly thrust into the depths of the dark web. They soon discover someone has been watching their every move and will go to unimaginable lengths to protect the dark web.

2018-07-20

LET IT KILL YOU is an elevated horror genre film, about a lonely small-town outcast whose relentless desire to prove that a monstrous creature is responsible for a string of brutal deaths, leads him into a complicated love affair with a mysterious drifter, and brings him up against the town's deep-seeded hate and prejudices, making him question who the real monster may be.

An anthology featuring four tales inspired by the Frankenstein legend

2018-10-19

Taking inspiration from Peter M. Bracke's definitive book of the same name, this epic 7-hour documentary (by the same team behind Never Sleep Again: The Elm Street Legacy) dives into the making of all 12 Friday the 13th films, with all-new interviews from cast and crew.

2013-09-13

Following the passing of his father, Aaron Hammond returns to his hometown to help his devastated mother and to confront his past demons. Sifting through his father's belongings, Aaron comes upon a mysterious item that is far more than it seems.

2019-01-24

After a small airplane crash lands in a remote area of Central China, several passengers survive, including a Chinese boy and his American guardian. As they wait to be rescued, they soon encounter the mysterious Yeren-- an elusive ape-man creature rumored to have inhabited the Shennongjia mountains for many centuries. When ruthless poachers arrive to capture the Yeren, our heroes must decide if the unique creature is their friend or foe.

2018-05-17

The the backwoods of Kentucky, a demented family begin the process of cleaning up their "bloodline." Their family is led by Billy Bob Hackford, who in his madness abducts unsuspecting young women. As a sadistic sport, the family forces the women to fight to the death. Billy Bob then rapes the victor in hopes of a making her pregnant and expanding the Hackford family. The Hackford's plan changes when they abduct Amber Strickland, a southern tomboy whose family ties run as deep as her abductors. She's not a victim or prey, but a huntress raised in the backwoods of Alabama. Her brothers, Bear and Brody track her down and a feud of country folks erupt into a massacre.

2007-01-31

A small group of treasure seekers, also known as "Geocachers," who trek into to the desert to conquer a Geocache Challenge. Out in the wild they stumble upon a forbidden world flooded with radiation and inhabited by a race of bloodthirsty mutants who have evolved from pigs.